Worth Repeating...Trim Mold Painted to Match Door Frame
This home's entrance is fit for royalty. The 2 story foyer is graced by a curved staircase, elegant hardwoods and detailed trim. The custom mahogany doors are intended as the focal point that serves to add definition to the passageway welcoming guests.
Before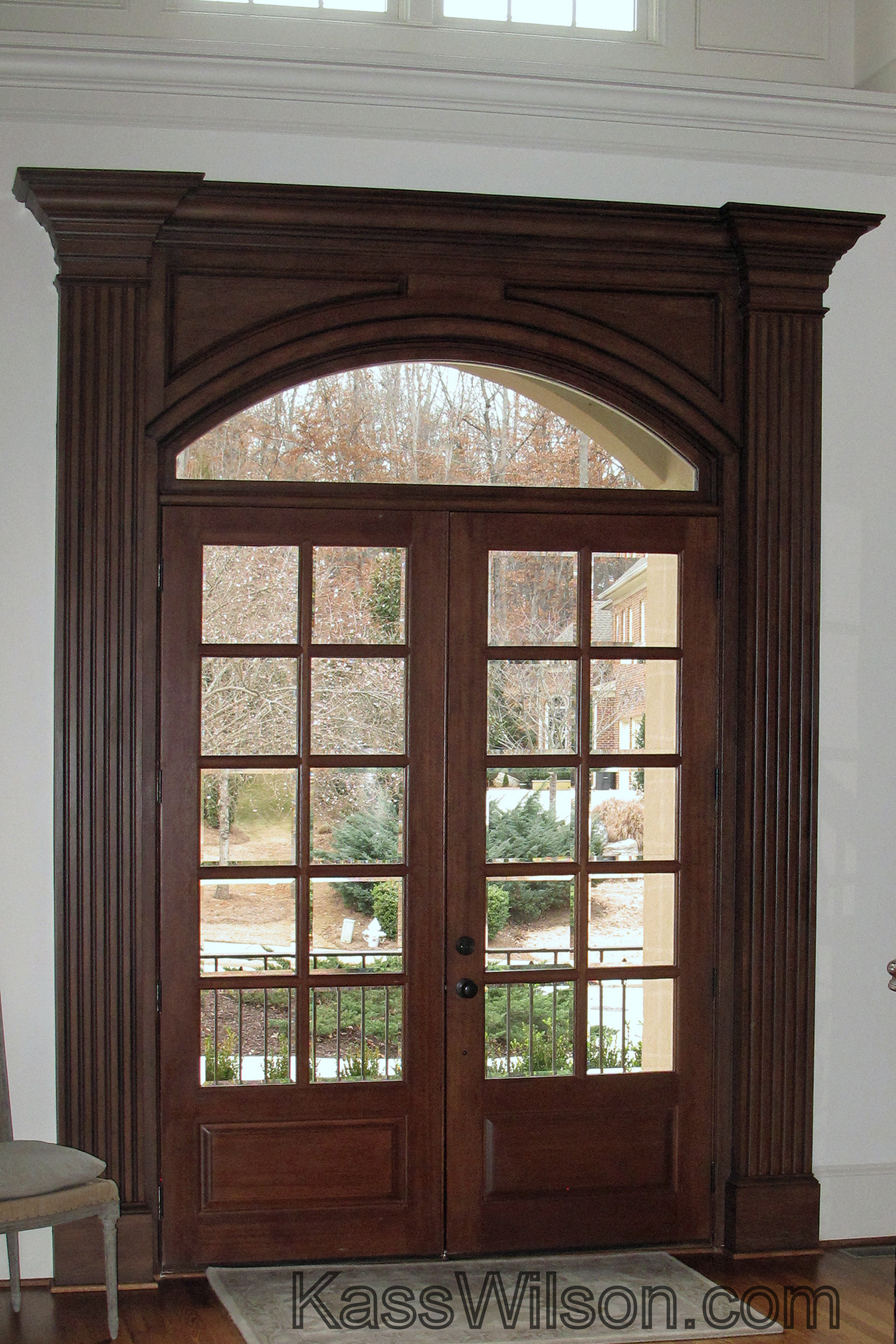 After
The Design Process:
The front doors were thoughtfully trimmed with skilled craftsmanship in an effort to define their importance. Most of the time we tend to think that all trim molding within a space should be consistent. But in this case, we decided to emphasize the scale and proportion of the doors as an independent architectural detail. That gave us permission to view the surrounding trim molding as an extension of the doors.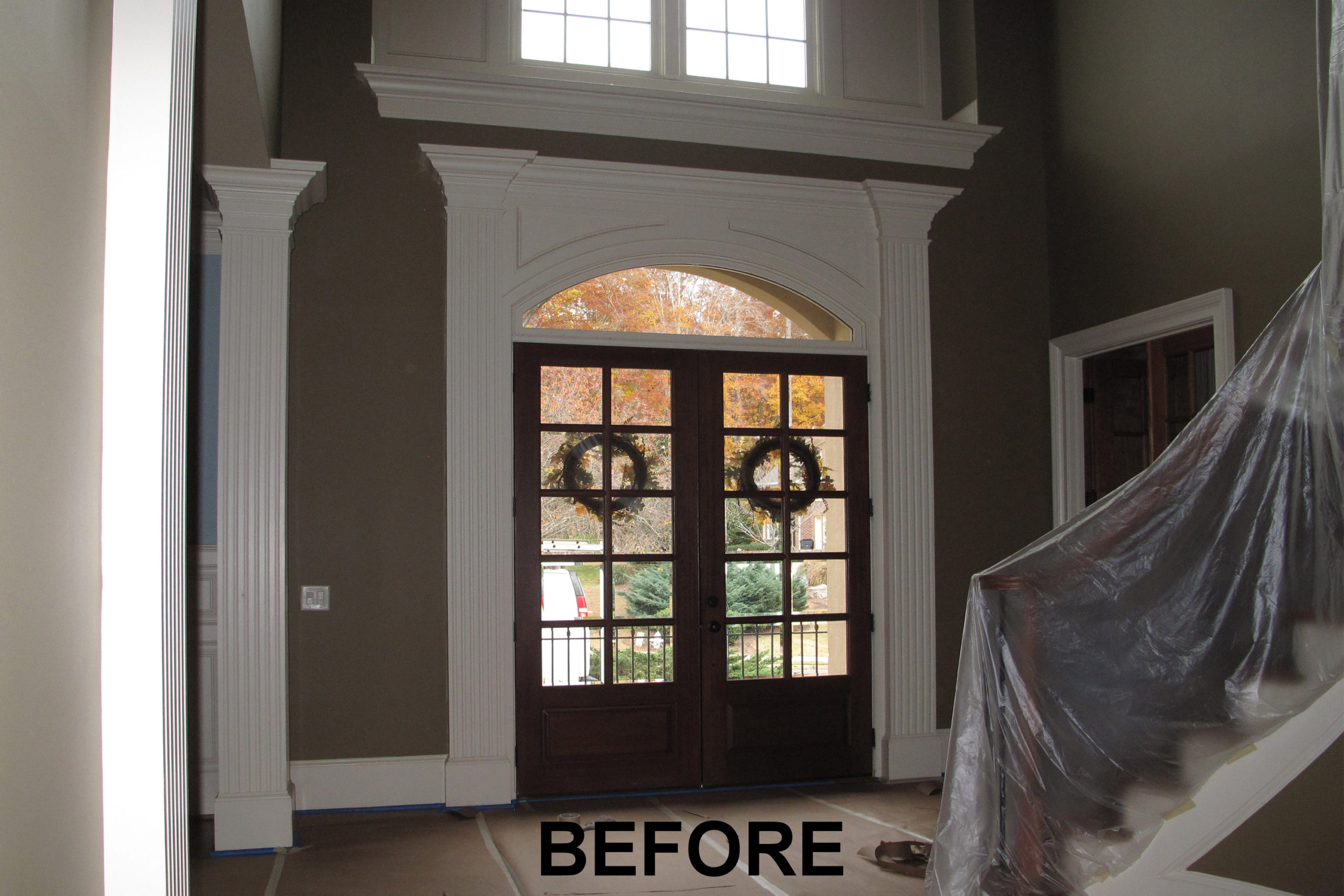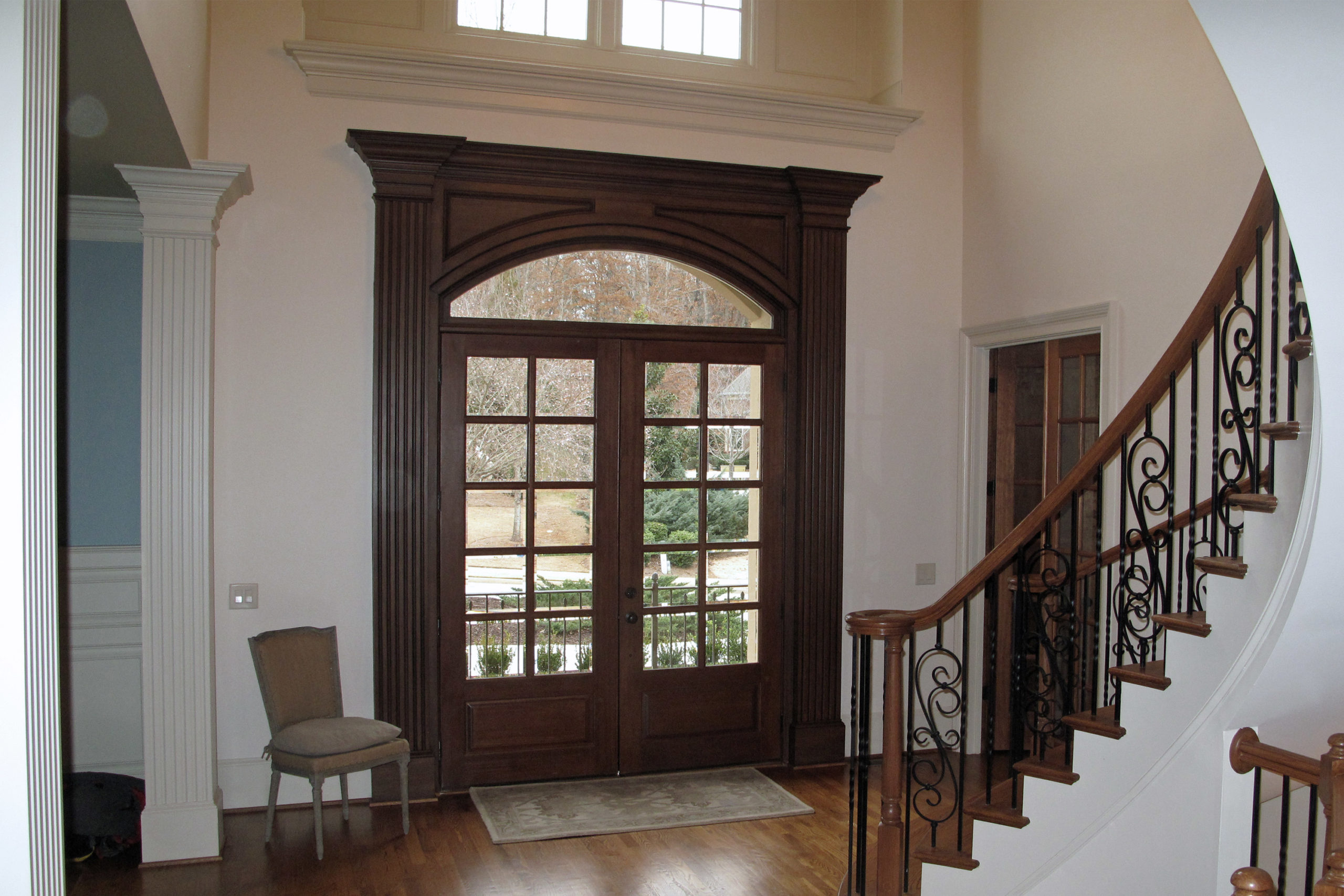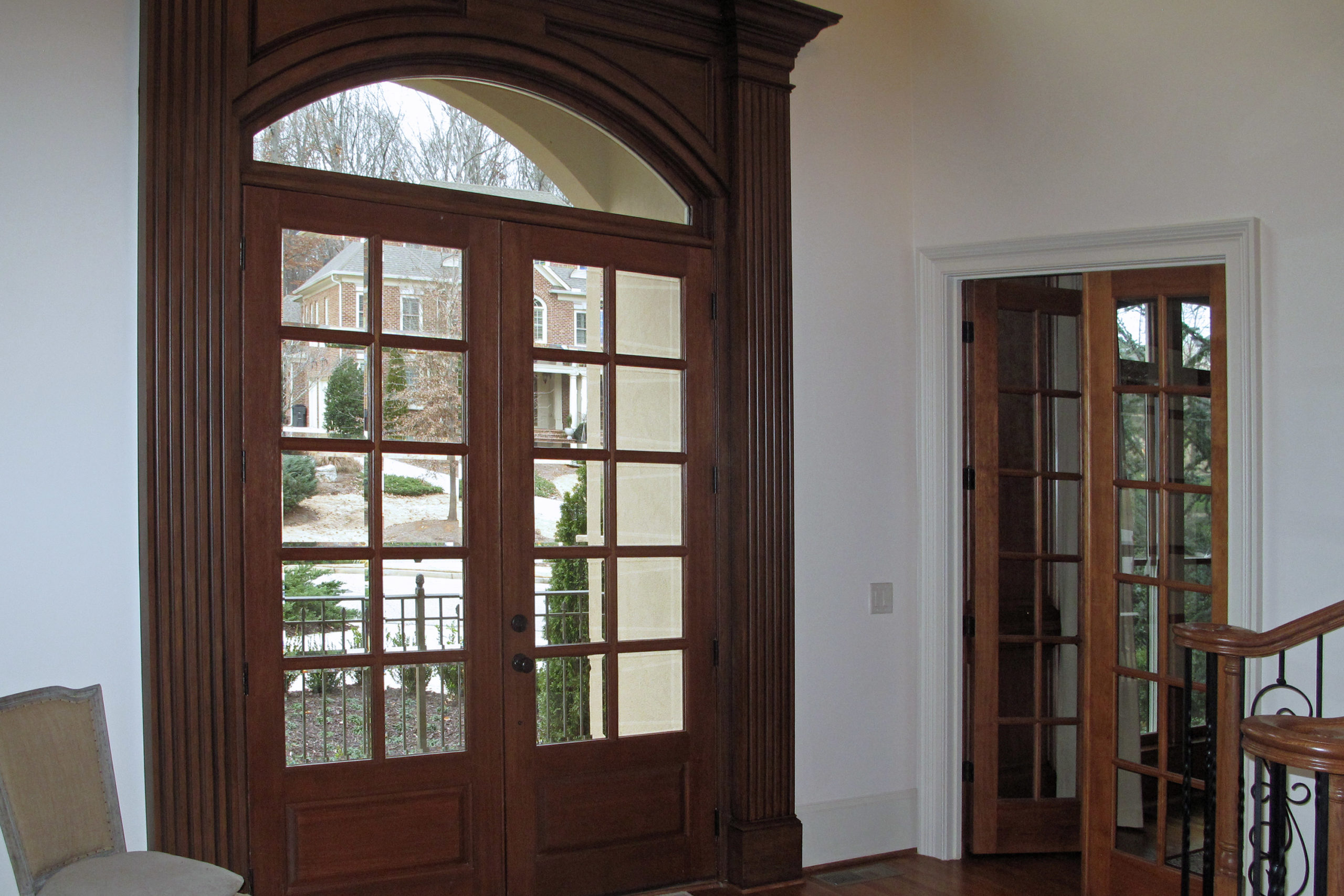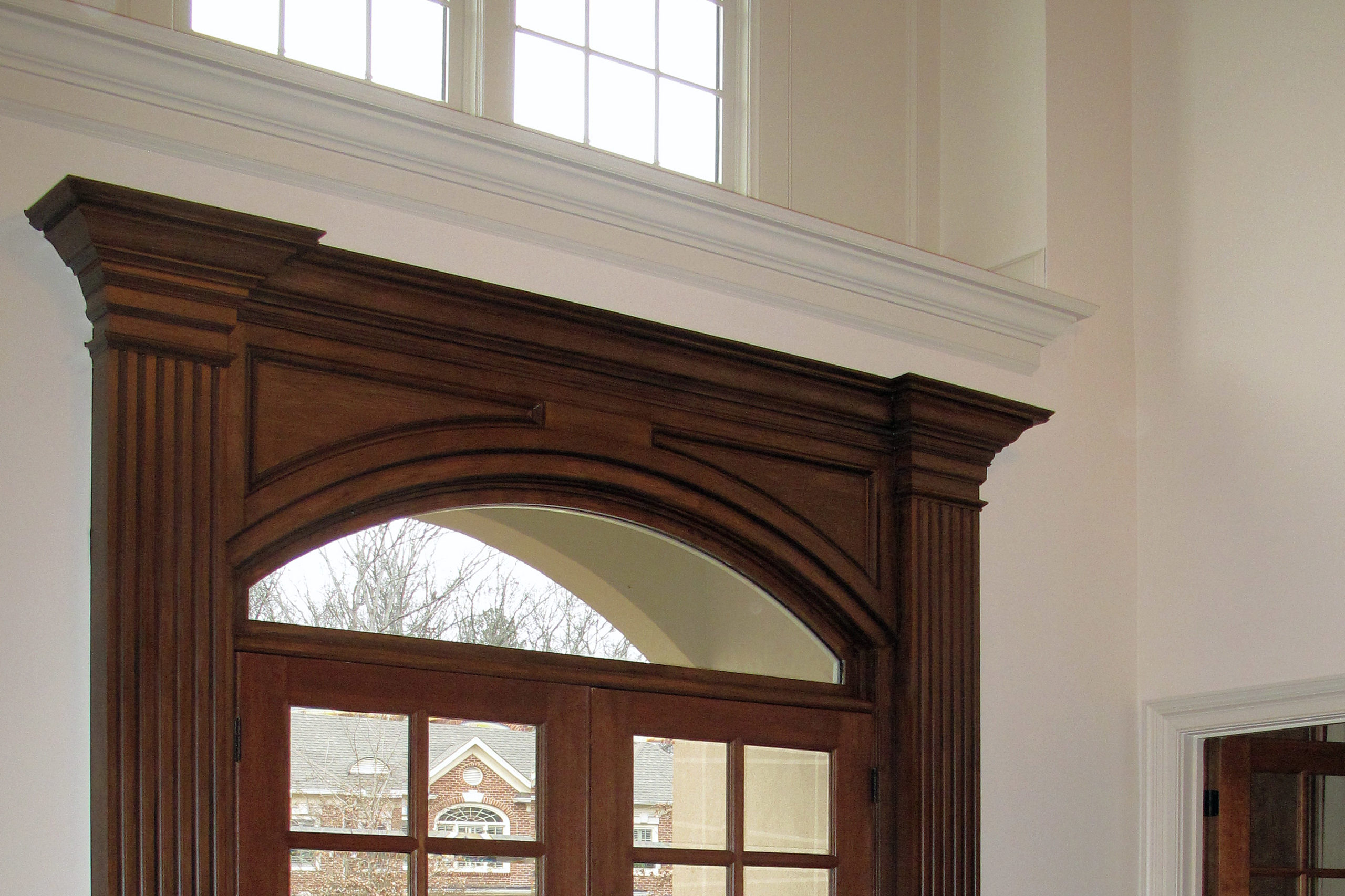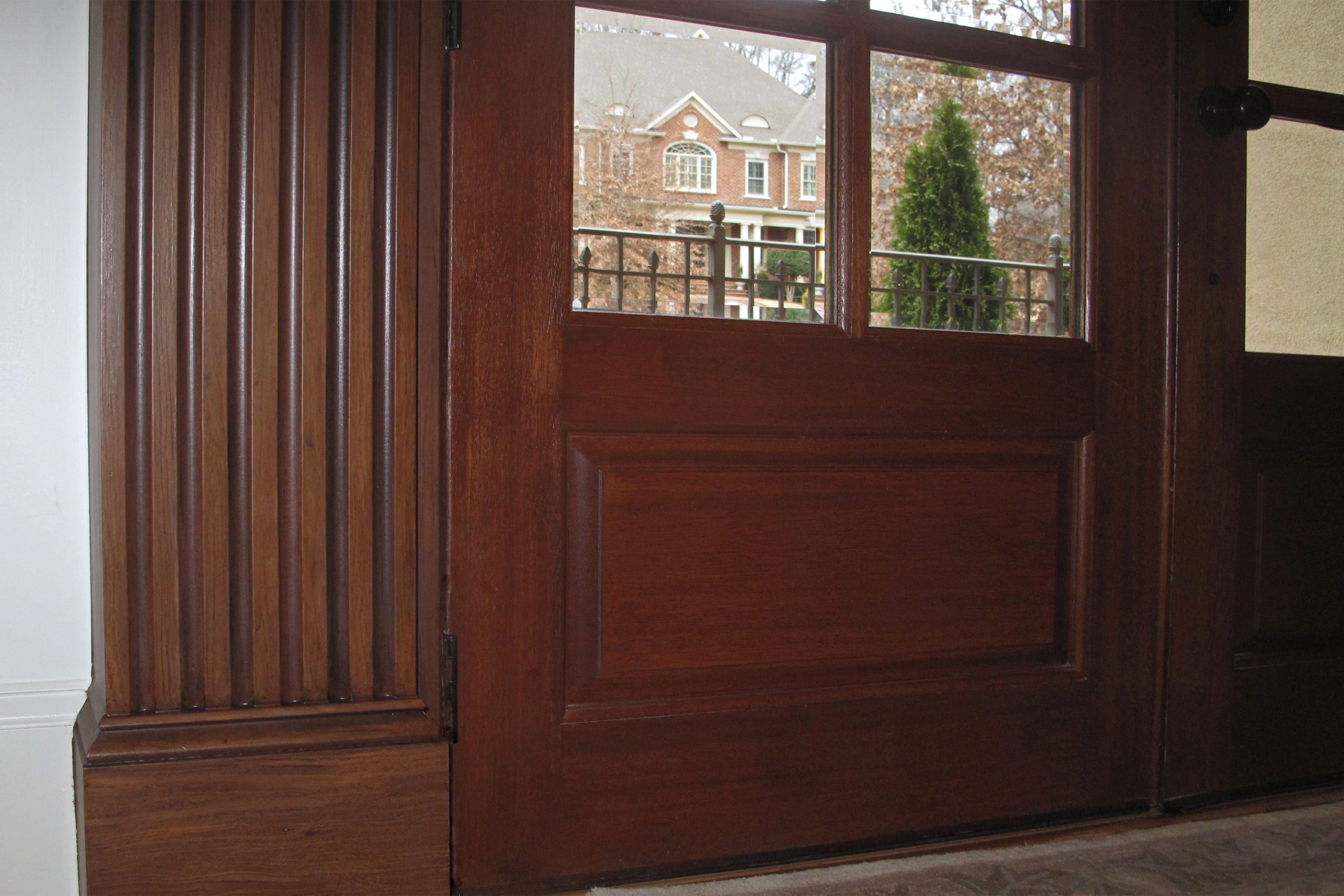 1 DOORS BEFORE 7280pswpic
2 DOORS AFTER IMG_7517psw
5 WOOD GRAIN DETAIL 7531pswpic
The beauty of the wood details throughout this home was a feature worth repeating. The trim surround was painted with a faux wood grain technique (faux bois) to match the mahogany. Changing the frame around the doors to appear as wood defines them as a piece of art and makes them more architecturally dynamic within this foyer.
What do you think of this idea? Please leave your comments below.
Special thanks to Belinda Giddons of Outrageous Interiors in Suwanee, GA